Paweł Urbanek - Rails and PostgreSQL Performance Consultant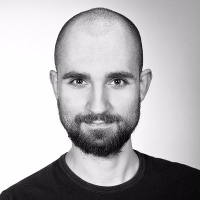 Full Stack web development consultant with over 9 years of experience. Founder of Abot for Slack. Specializing in Ruby on Rails, PostgreSQL and website performance. Experienced in building scalable APIs for startups and refactoring legacy codebases. Blogging about web development related topics. After hours I train rock climbing to rest my wrists from the keyboard.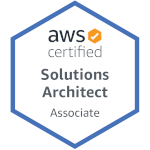 I'm an author of a guide to migrating Heroku PostgreSQL to AWS RDS eBook, rails-brotli-cache and rails-pg-extras gems. My other open source projects are available on GitHub. You can also follow me on Twitter.
Rails and PostgreSQL Performance Tuning, Security and Reliability Audit
Easy-to-overlook mistakes can have a massive impact on Rails app backend performance
Don't wait for an actual incident to improve your app's security. Frustrated clients will not tell you that your website is slow but click away to the competition.
I'm available to conduct a performance tuning and security audit of your Rails app. You can now improve the fundamentals of your project without compromising on your roadmap and features development speed.
I offer a condensed set of security and performance-related best practices that I've already applied in numerous client projects. Sometimes it took our team months of work or an actual security incident to realize that we needed this particular solution in place.
I specialize in PostgreSQL, but strictly database layer fixes are just a portion of the whole audit process. You can reach out even if you're using a different database engine.
What My Clients Say
Working with Paweł was an enlightening experience. He took the time to go into every detail to optimize our application by helping us understand the bottlenecks, how to measure them and how to act pragmatically on them. After just a single day of work, his suggestions made our app 30% faster during peak time, making our customers extremely happy!
I had a great experience working with Paweł. His work greatly improved our website and app's performance, which was expected. What was unexpected was that would be very proactive in pointing out topics that required attention that were outside the scope of our original agreement. He is very meticulous with the work he does, and our systems that span Heroku and AWS are much more thoughtfully constructed now as a result of his work.
Paweł was knowledgable, efficient and fast at diagnosing the performance characteristics in our Rails application. He provided multiple solutions, in Ruby code and improved SQL, to help us squash our biggest performance issues.
We were fortunate to have the opportunity to work with Paweł. He was able to help us improve our response time by 50% and ensure that our backend could scale without adding more hardware. Paweł is very talented at this craft and brings a structured approach that we can now apply going forward. We highly recommend Paweł for any performance needs you have.
I reached out to Paweł because we had some pages that were loading very slow, and it was hurting us in Google's search results. Paweł was able to review our code and make changes to cut the page load speeds in half within a day.
Paweł helped us develop the core of our software. He was leading the development of a high performing SAAS service that scaled. There were several areas that Paweł worked with: Database performance, Ruby code performance, and security at many technical levels (…) His ownership and dedication to his work inspired the rest of the team to perform and create high-quality software.
The final outcome of my audit is not only the report of what you should fix in your app. I submit PRs with improvements to your Rails app and apply infrastructure fixes. My audit is a gradual process. I expect the client's cooperation with continuosly releasing improvements so we can act on new data once low-hanging fruits are resolved.
Additionally, I'll guide you through my process of identifying, debugging, and fixing bottlenecks. As a result, you'll be able to apply similar fixes yourself when new issues pop up.
A complete frontend, backend, and database audit usually spans around six weeks, and pricing starts at 10k USD. You can find more details about my auditing process in this blog post.